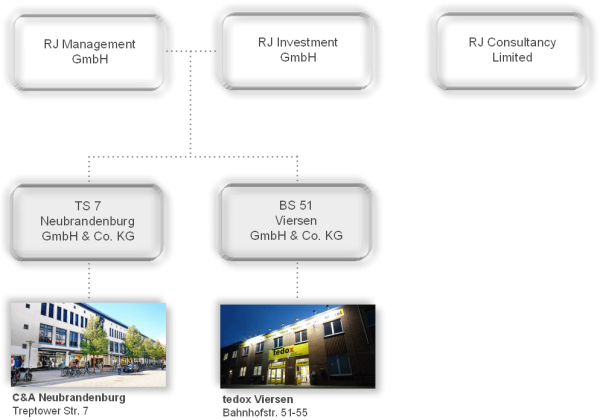 RJ Management GmbH

RJ Management GmbH is the general partner of the Special Purpose Vehicles. The company is responsible for the administration and management of these companies.

RJ Investment GmbH

RJ Investment GmbH is the limited partner of the Special Purpose Vehicles. Its duties are the incorporation, acquisition, holding, management and the control over shareholdings in other companies as well as the management of its own assets.

RJ Consultancy Limited

RJ Consultancy Limited is a privately owned international real estate investment boutique. The company offers highly personalized services for commercial real estate portfolios and single assets to an exclusive group of private high-net-worth and institutional investors. In addition the company acts as lead investor and private equity partner in select investment opportunities/ projects.